Blogs about Boats and Living on the Water
MV Katherine Jane
- cool lady and her man living on a gorgeous boat
Waterlogged
- my friend Tana and her experiences living on a houseboat and running a marina
Boats are for Losers
- nice couple renovating their huge barge boat in England
I Didn't Mean to But
... - hard working Tim rebuilding his huge old boat
Sailing, Simplicity and the Pursuit of Happiness
- sells her house and moves onto a sailboat
Floathomes for Sale
- like it says
Blogs about Crafts and Decorating
My Romantic Home
- the one that started it for me - cute shabby chic decor
She of Many Projects
- my friend Tana( also writes Waterlogged) and her many projects
Knock Off Wood
- gives you plans for building all kinds of stuff
An Oregon Cottage
- lots of great recipes, decorating how-to's, money saving ideas
Make the Best of Things
-
My Shabby Streamside Studio
- cutest little cabin EVER! you must pop in and check it out
The Shabby Suite
-
Designing DNA
-
Between Naps on the Porch
-
Remodelaholic -
Coastal Charm
-
Nesting Place
-
Pink and Polka Dot
-
Censational Girl
-
Notes From a Cottage Industry
-
My Cottage Charm
-
The Old Painted Cottage
-
Funky Junk Interiors
-
Arroyo Junkers
-
Cottage Instincts
-
Shadywood Chic
-
Blogs That Will Make you Laugh
Justin, Shit My Dad Says
- funny sayings from a grumpy old man
Sleep Talking Man
- funny ,weird sayings recorded from a man while he is sleeping
Thats What She Said Last Night
- funny musings, I like his writing style
Dooce.com
- funny housewife
Blogs about Blogging
Blog Carnival -
carnivals are a place to link posts related to specific subjects
Link Within
-site to get the link within that directs readers to other posts you have written
Blog Rolling
- a one-stop linklist manager for your blog or journal, helping you manage your ever-evolving linklist with ease.
Linky Tools
- site to get the linky tool for running blog parties with thumbnail pics
True Random Number Selector
- having a give-away? a random generator for picking numbers
Amazon Associates
- to add amazon advertizing to your site
Sneaky Momma Blog Design
- lots of blog tutorials
Blog Money Bootcamp
- how to get your blog making money
Suite 101
- freelance writing jobs
Random Blogs I Follow
Nuitrition Action Healthletter
- lots of recipes and health related articles
West 4th Physio
- best physiotherapist- Matthew Powell
Post Secret
- updated on Sundays - people send in postcards with their secrets on them
Kat Kam
- cam showing the view and weather in Vancouver BC
Worth1000
- website that holds photography contests and has lots of photo tutorials
Wild Earth TV
- live cams of animals in nature
Wreck Beach Canada
- everything about Wreck Beach and its community of artists
Sugar Stacks
- visual of how many sugar cubes are in whatever you are eating
Intent Blog
-provides a platform for dialogue, debate and action around topics such as the environment, economy, conflict resolution, human rights, business and technology, spirituality, health and healing.
Care 2
- Discover how to live healthy and go green, a newsletter with great articles
Falia Photography
- A girl travelling and living in her van - lots of good links about van life
Cage Free Family
- great blog about a family trying to live low impact
Robs Diary
- musings of an interesting man in england who likes to invent things
Laurie Paynes Blog
- radical writing from a friend of mine
Cosmos Sex and Dating Blog
- fictional account of one womans dating experiances
Craigslist
- buy and sell type of listings for everything , everywhere
Astral Reflections Horoscopes
- horoscopes
Blogs I Have Written
The Adventures of Cyberangel
- posts about my year away in a fishing resort and 6 months in Asia,NZ
(this was my first attempt at blogging, barely knew my way around a computer, just learning to type, I obviously didn't understand the potential of paragraphs, I lost all the photos in a computer fire, five minutes after coming home from a 12 month journey and to top it off, I can't remember the sign -in or password, so can't go in and tidy it up. It stands as it is!)
The Cyberangel Chronicles
- my diary and musings- I started this when I moved onto a 1933 wooden boat and attempted to live an alternative lifestyle, my trials and tribulations in a turbulaent life
Featherstone Mobile Massage
- my website for my massage therapy practice
The Mad Canadian
- my documentation of a friends effort to build a marina and floathome
Sage Advice
- articles on natural living, alternative health care, green lifestyle, healing the body, mind, spirit and our relationship with the planet
the Eclectic Ark
- the story of how I manisfested a free home in the most expensive city in Canada and refurbished it with recycled building material and thrift store treasures with posts on recipies,craft tutorials, decor, gardening, renos, life on the river
Places I work
Synergy Massage Therapy Clinic
- Sundays
West Richmond Massage Therapy and Rehab Clinic
- Tuesdays, Thursdays, Saturdays
Tuesday
Wednesday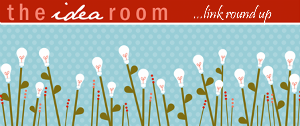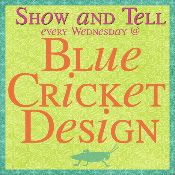 Thursday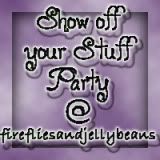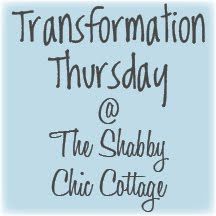 Friday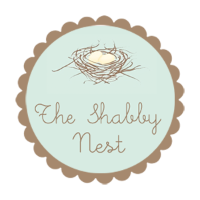 Saturday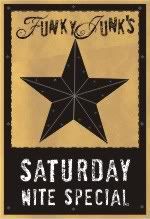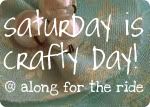 Sunday